Collect like never before
The Artexpert is a unique mobile application that helps collectors, inheritance recipients, and art investors organize collectibles portfolios in a few days without complicated software, tech overwhelm, or lack of knowledge so they can collect with confidence.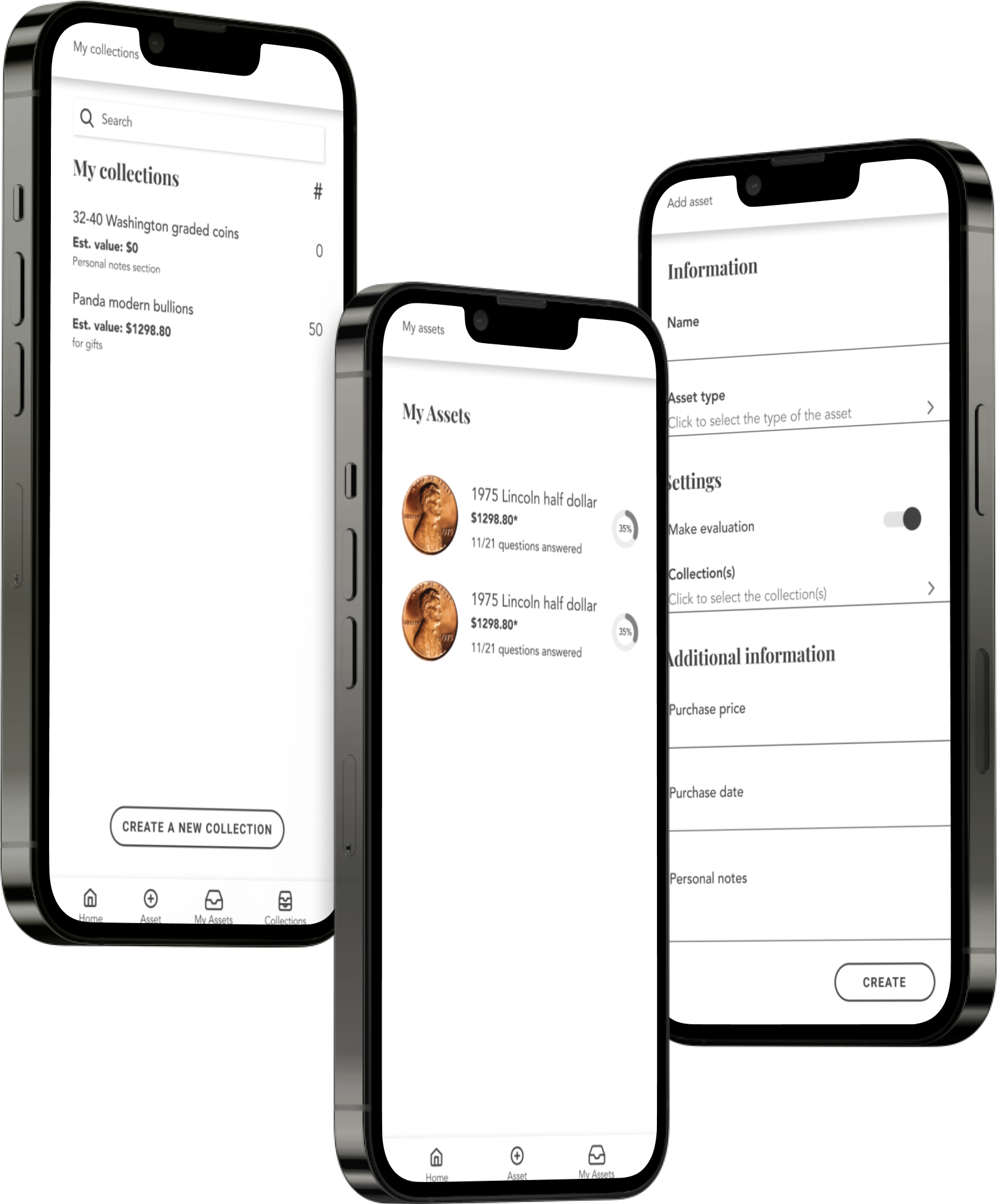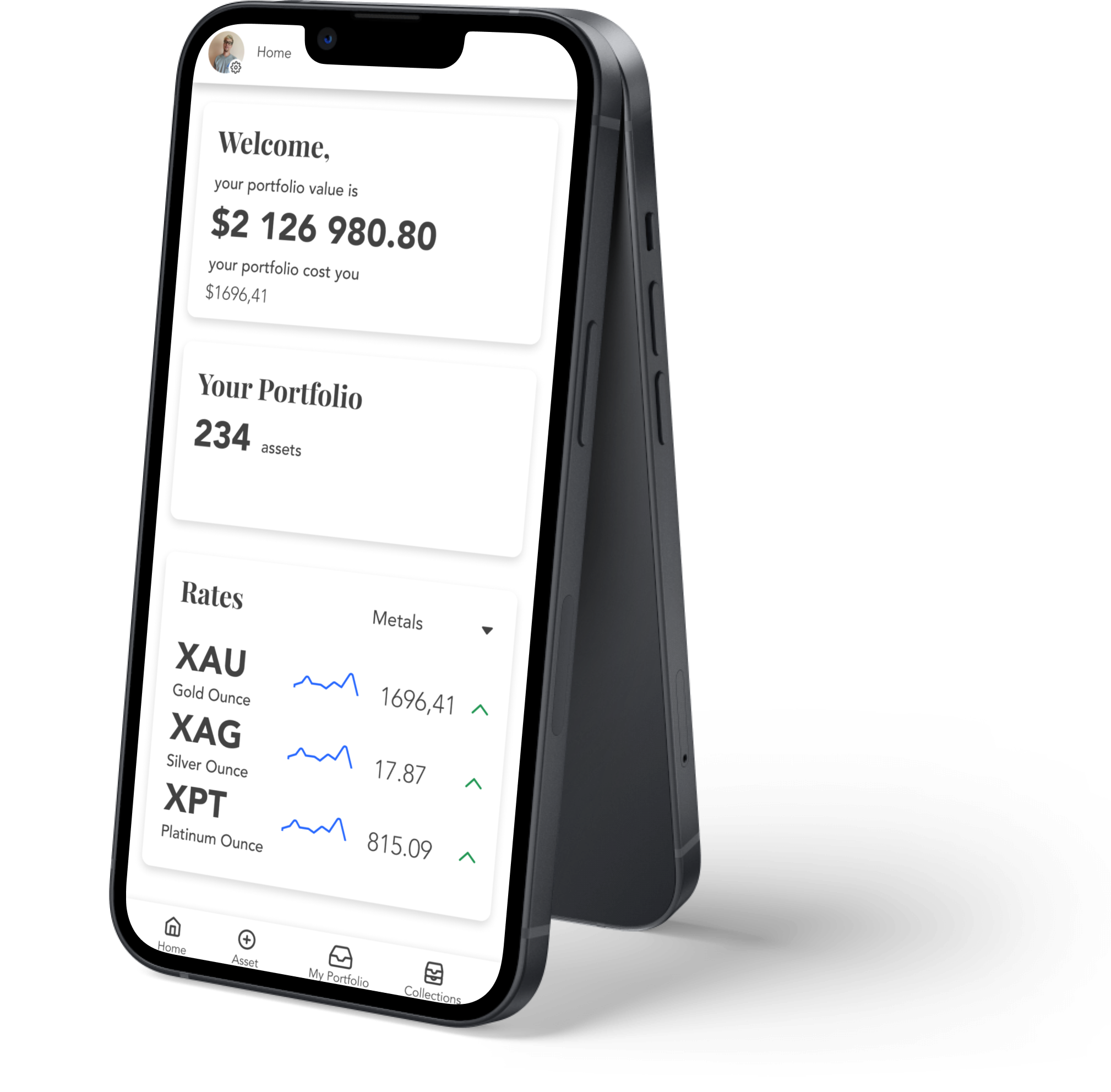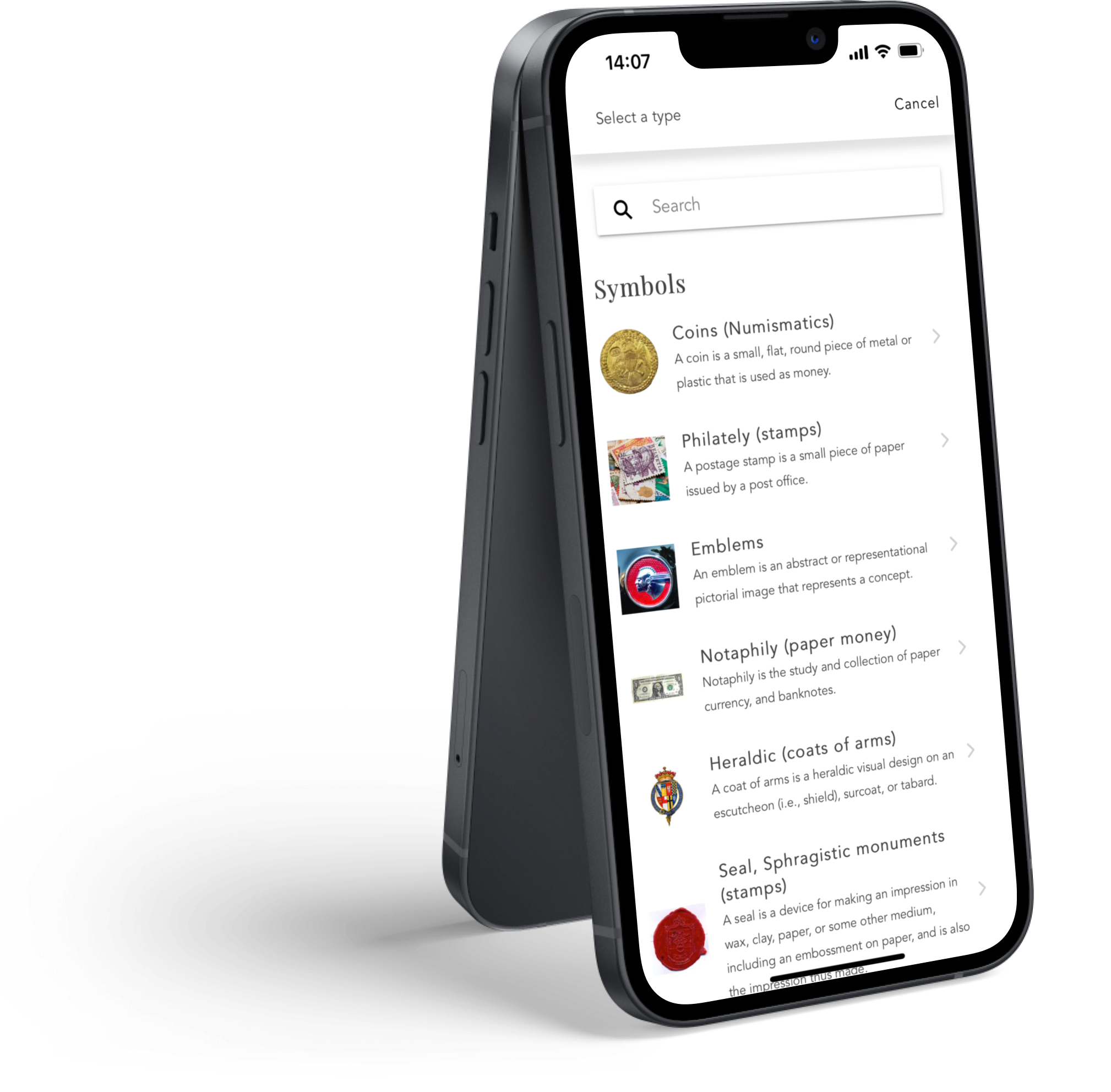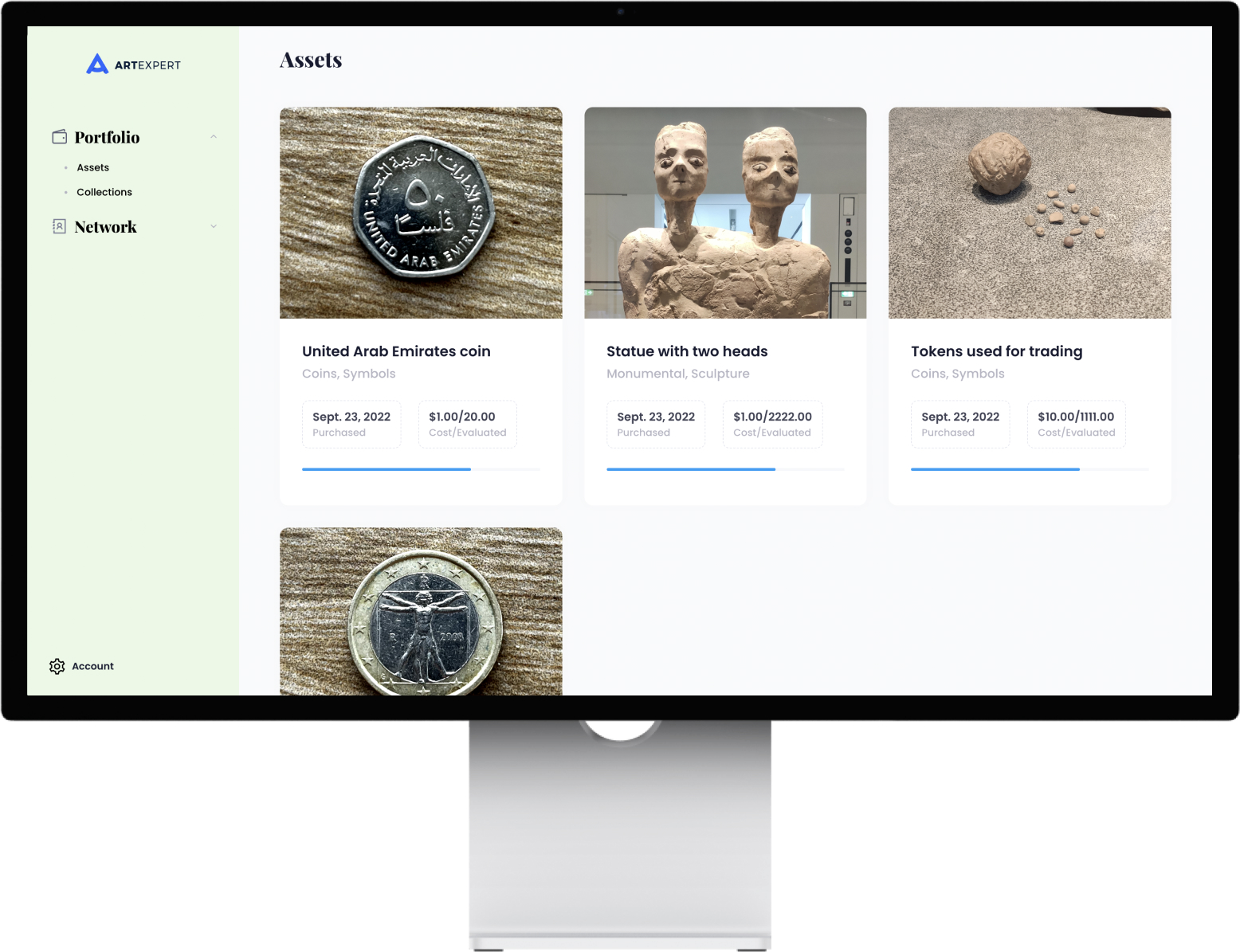 Coming soon features
In roadmap:
Web version for a full power of desktop.
Networking and sharing the assets and collections.
Tracking auctions by keywords
Evaluation history
Custom alerts
And many many more.
Sign up for free
Frequently Asked Questions
How to start?
Click on Apple App Store or Google Play button depending on mobile device you are using and click install(or get it) button to install Artexpert mobile application. After it's installed click on Artexpert mobile application icon and register your account or login into existing one.
Is it free?
You can start using application and platform for free, but some of the features are limited. Free subscription includes up to 20 assets in one account, we believe it' more than enough for a begginer collector to try our application and create a great portfolio.
What is asset?
Asset is any collectible or item that you have, it can be anything that you want to save in your porfolio or it's just valuable to you.
What is collection?
Collection is a group of assets. A great way how to organize your portfolio and keep records in order.
What is moment?
Moment is an audio record you can make using microphone of your mobile device. With audio recordings you can easily make a notes and save important information about your asset.
What's the evaluation?
Evaluation is a proccess of determining the price(value) of your asset. In Artexpert we are using unique methodology and algorithms that are simplifying that process to answering a few simple questions about assets. The price(value) of the asset depends on the amount of information(verified), the more information you have more chances that the price(value) would be higher.
Pricing
Simple pricing model for all collectors.
Trusted by 1000+ People worldwide
If you're tired of trying to piece together the dozen "secrets" you've learned from so many different "experts" out there and are ready to simply follow a step-by-step process that our awesome users are using to quickly organize their portfolio, estimate the value of their assets and see the entire collection value.
Start using Artexpert mobile application now and you will
FORGET

about those three things:

spreadsheets, notepads, complicated and expensive software

mess in your portfolio, inability to find information

continious calculations and dozen websites to check

Ready to level up your portfolio quality and start saving a lot of time?
Click link below to install and start using Artexpert mobile application.